English Name: Organic dried goji berry
Botanical Name:Fructus Lycii
Taste & Odor: Original pleasant fruit flavor
Appearance: small, red berry, ellipsoid granule
Moisture ≤ 13%
Pesticide residue:Complies with EU Organic and NOP
Microbiological:none visible Yeast&mold
Packing:5,10, 20, 25 kg/Carton with plastic bag outside.
Storage:Cool,Dry &Ventilative
How did it get its name?
Goji, goji berry, or wolfberry is the fruit of either the Lycium barbarum or Lycium chinense, Lycium is a genus name and pronounced similarly to the word "Lycos", which means wolf in Greek. Goji is pronounced similarly to its Chinese pinyin "gǒuqǐ". With the increase of its exports, the name "goji" is becoming more and more popular.
Our Organic Goji berry planting farm: about 1000 mu lands. lies in Zhongning, Ningxia , Northern latitude 37 degreee , far away from pollution pest and heavy metal , irrigated by the one the famous river in China -Yellow River. We strictly conduct field management. With good quality, our Goji berry have been export to United States, Canada, European countires and so on.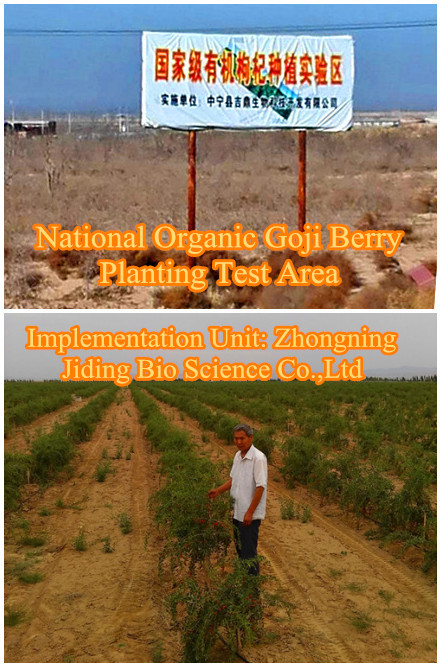 Growing and manufacturing circle of our Goji berry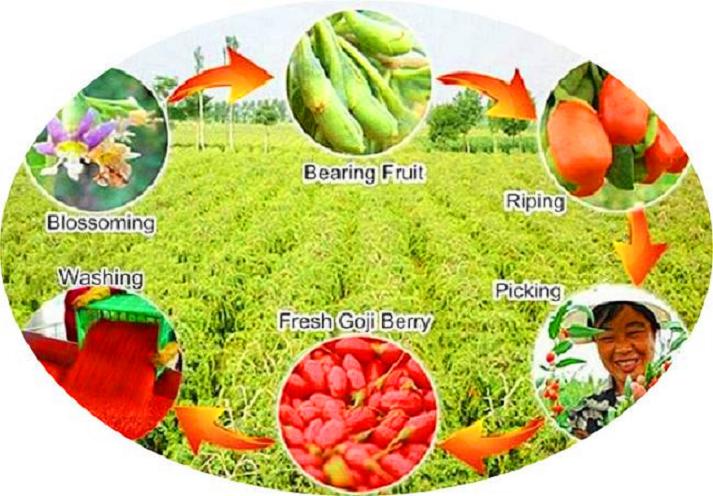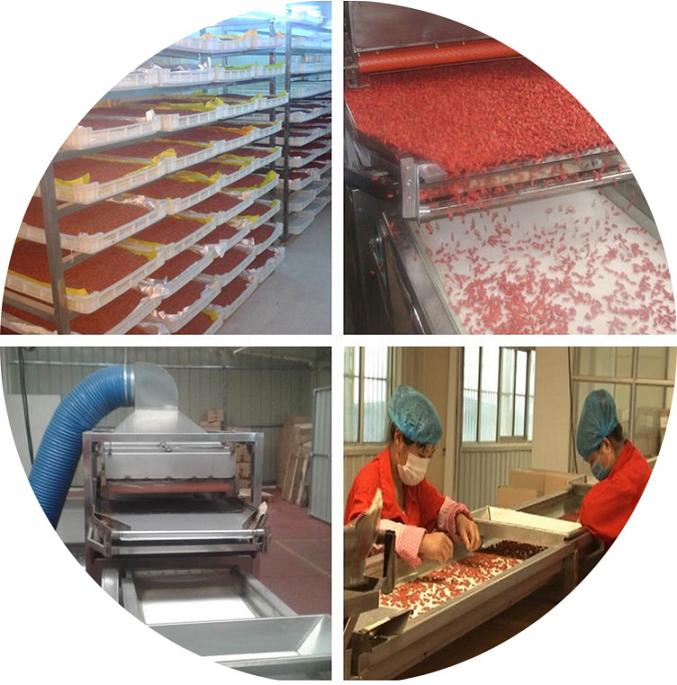 Under the processing system, every singleGoji Berry fruit will go through more than 8 processing steps including the drying, machine grading and selection, electrostatic hair treatment, secondary manual screening, sterilization etc to ensure the product quality standards.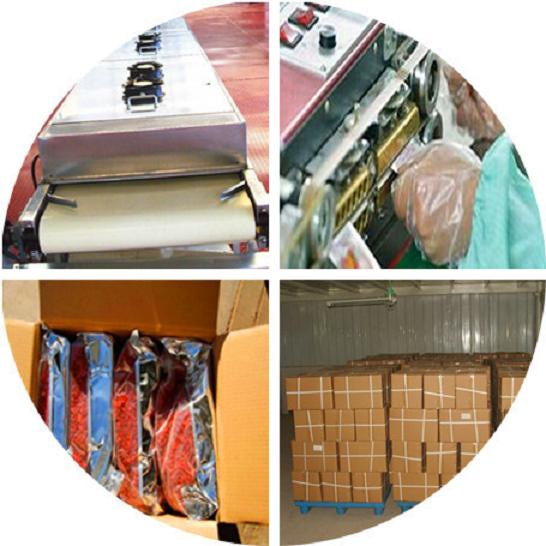 Our Product Test and Certificate
Real-time monitoring on our products includes raw material,moisture,carbon dioxide,particle size,impurity control, finished products storaging.
We got international standard report and certification such as ISO9001/22000, HACCP pesticide residue screening or heavy metal test report ,as well as other certificate.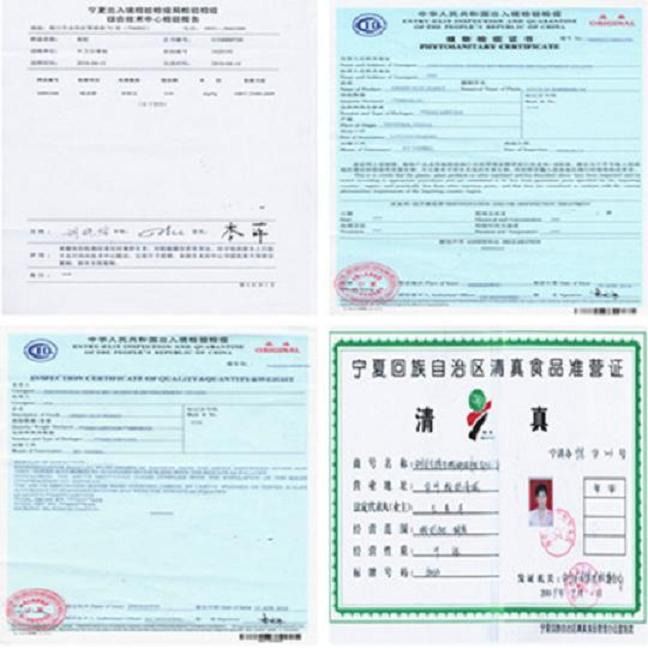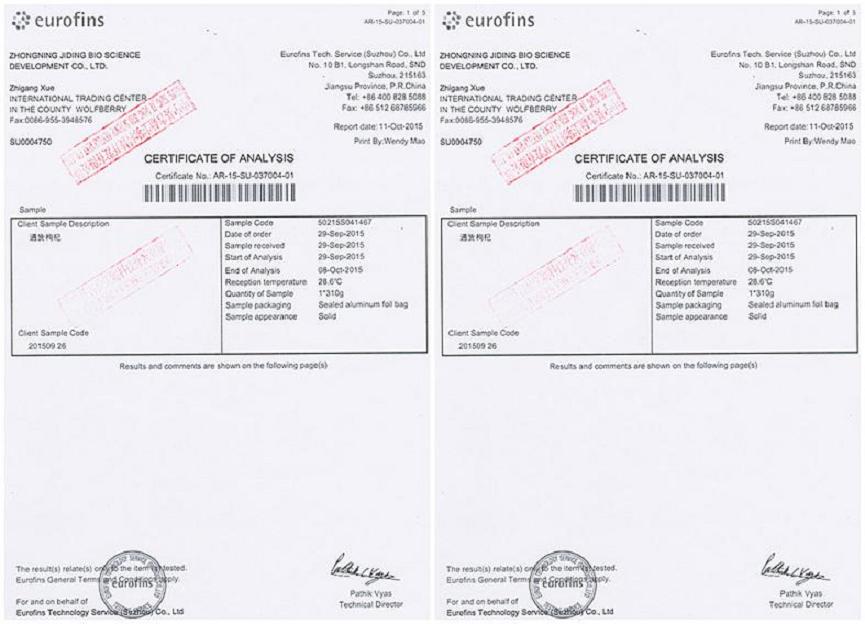 Our Company: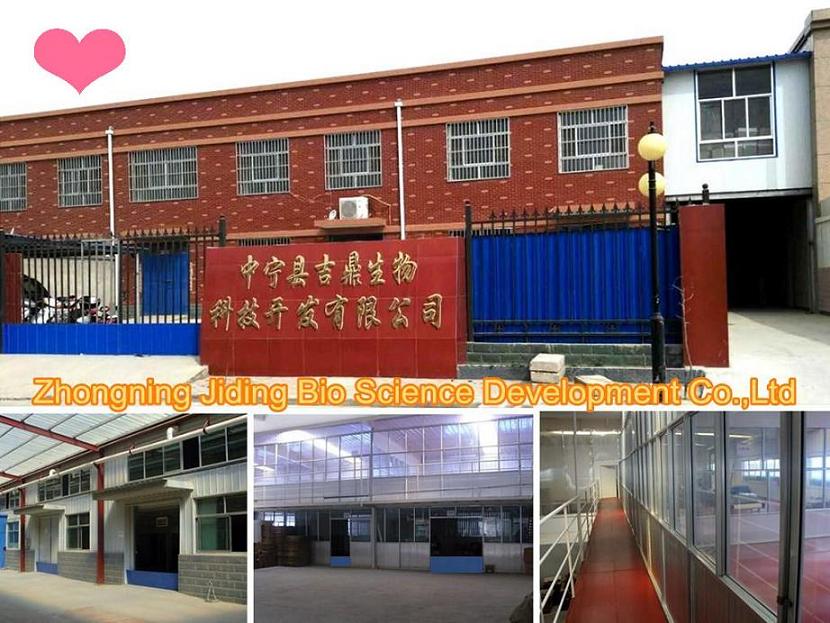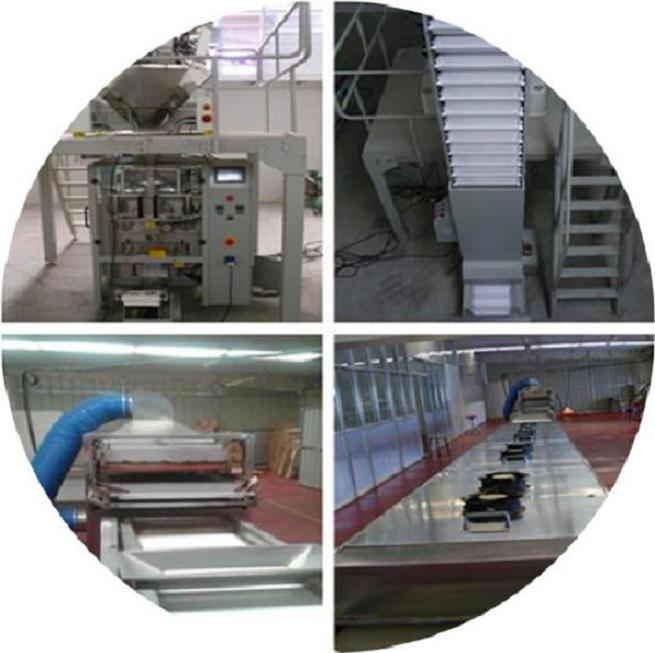 A. 16 years supplier of Goji berry.Located in Ningxia and found in 2001 in China , Zhongning Jiding Bio Science Co.,Ltd is one of the leading supplier of goji berry in China. We got 16 years experience in goji berry's cultivation, processing ,developing and marketing.
With 800 tons yearly production and millions of USD annual revenue, our market spread all over the world .
Full range goji products provided.
Dried goji berris provided .(We got organic and conventional goji berries)
Why our goji berries are popular?
A.We got large ,sweet goji berry with better experience for direct eating , salad ,dessert and sorbet making or other applications , which are quite popular in the market.
The goji berry are larger after they have been washed. Expand to almost twice their size.It would taste sweet and the color is very close to the high quality natural ones.And our goji berries won't stick together. You can tell the difference if your have purchased the other brands.
We also got different sizes of goji berry for options. We got large ones which is juicer and we also have the small ones whose price is cheaper.
Sample and pricelist request welcome.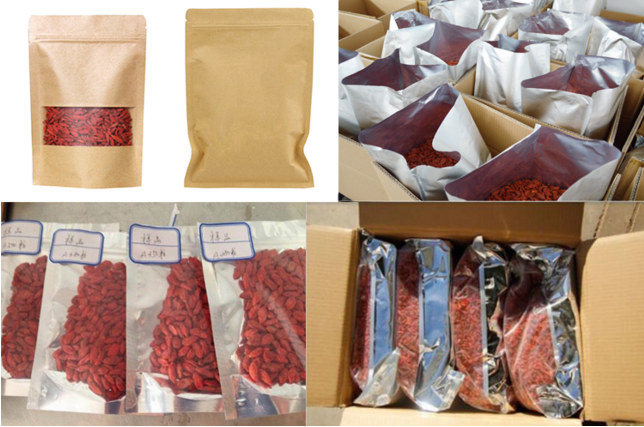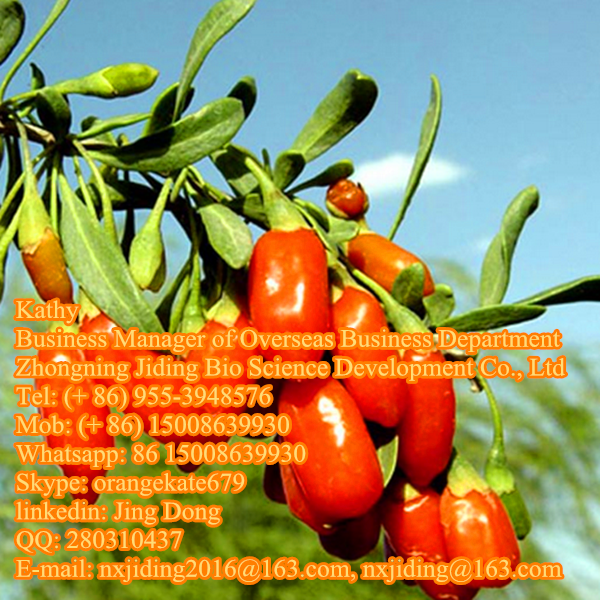 Product Categorie : Goji bessen > Organische Goji-bes